Seamstress / Dressmaker / Couturier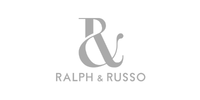 40 Park Street, Mayfair, London
ralphandrusso.com
Company description
Established in London in 2007 by Tamara Ralph and Michael Russo, Ralph & Russo is a luxury superbrand internationally acclaimed as the first British guest member in over a century to be accepted by the Chambre Syndicale de la Haute Couture. Specialising in luxury accessories and couture, the brand is revered for producing designs that are at once feminine, contemporary and perfectly unique.

Beloved by women worldwide, Ralph & Russo is a brand committed to innovation and the values of savoir faire. With design and craftsmanship at its heart, each creation is skilfully designed and directional, commingling art and technology to produce the most extraordinary of pieces.

Available internationally - online and through a network of global boutiques - Ralph & Russo is a magnetic force for the romantic, elegant and empowered woman of today.
Job description
We are currently looking for experienced senior seamstresses to join our Atelier in London. It's an amazing opportunity to join a leading luxury Haute Couture brand and be involved in the creation of beautiful bespoke garments.
Profile
Responsibilities:
Reading and understanding of patterns and fabrics
Moulding lace and fabrics
Fusing
Taking measurements
Using the pattern to cut out the fabric pieces
Tackling the fabric pieces together for a fitting
Fitting the garment and making adjustments to create a perfect fit
Use the cups and the wire
Pin hem (by both hand and machine)
Zip apply (by both hand and machine)
Requirements:
Experience from luxury womenswear brand
Confident with delicate fabrics like chiffon, lace, etc
Experience with drapping: soft and fitted pleats (in all differents materials)
Able to French Seam (3mm)
Good team communication skills
Able to work efficiently to tight deadlines
Successful applicants will be invited to attend a trial day at our Atelier.
Contact
Julian Ramirez