Sales Manager Rtw - Contemporary Brand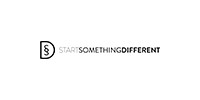 02037429199
www.startsomethingdifferent.com
Company description
Start Something Different is a search and selection agency focused on sourcing the best talent in the current market covering creative, fashion and digital. By carefully listening to what both clients and candidates are looking for and matching the right candidates to the right roles, we enable candidates to reach new levels in their careers and introduce companies to the best talent in the field.
Job description
Sales Manager RTW - Contemporary Brand

Responsibilities include:

Identifying new opportunities for buisness growth and putting in place a strategy for growth

Building and maintaining relationships with buyers and stores and internal staff

Developing new contacts and nurturing existing contacts

Good contacts in the contemporary market

Driving sales

Networking

Reporting to senior management

The ideal candidate will have a love of sales, with at least three years experience in sales.

The Sales Manager will need to have great contacts in the contemporary market, be driven to succeed, and take the brand to new levels. A background in menswear or womenswear or both RTW, and a great knowledge of the contemporary market is a must! The Sales Manager will need to be ambitious, driven to succeed and have a passion for working in sales and in fashion.

This is a great opportunity to grow a great brand who are doing well in the market. Salary is excluding bonus.
Profile
A successful and growing contemporary brand based in London are looking for a great Sales Manager to join their team!
Contact
Lizzy Reid