Sales Assistant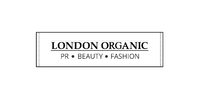 508 Kings Road London SW10 0LD
02081506356
www.londonorganicpr.com
Country :

United Kingdom

Region :

County :

Central/West End

Town :

LONDON
Category :

Contract type :

Availability :

Full time

Salary :

£7.20 per hour

Years experience :

2 to 5 years

Starting date :

11 Dec 17

Job reference n° :

LFW SALES 18
Company description
London Organic PR has launched a Boutique in Chelsea filled with ethical brands and organic, vegan beauty products which we make in-house. We are an ethical fashion agency for London-based brands. We help with everything from consulting on initial designs, to manufacturing ethically in the UK, to marketing & promotions, to organising fashion events to sales in boutiques.
Job description
An exciting opportunity has arisen to join a team of a Fashion PR Agency to be the shop floor salesperson for their new Chelsea boutique selling ethical, Made In The UK fashion and Organic, vegan beauty products that are made in-house. The fashion garments are one-off pieces by local emerging designers. You will be responsible for sales to the public and also in assisting in the events we have organised in the store, including a Press & Bloggers day and Pamper parties.
Profile
The ideal candidate will have a proven track record of retail sales. They will be knowledgeable in fashion and beauty products, to be able to learn about the different brands and be able to wow customers about some truly fantastic products. They will be well-presented, personable, confident, responsible, reliable, punctual and naturally good at sales!
Contact
Saumen Kar