Retail Store Supervisor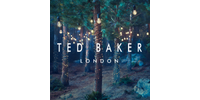 02072554800
www.tedbaker.com/
Company description
To come and work at Ted you have to be ten feet tall and have wings and a magical staff you can use to get jobs done on time. Actually, you don't, but you do need oodles of passion, enthusiasm and creativity to boot.

We've been around since 1988, building our British label into a global brand using nothing but our wits and the amazing team we have in place. From London to Shanghai and Tokyo to New York, our focus on service and style has gained us fans in any far-flung places you can think of.

Check out our opportunities and connect with us to find out what we're all about!
Job description
TED's guide to what the Supervisor does around here...

Reporting to Ted's Management team

Our Mission is to build a successful company through the creation of a leading designer brand. By conducting ourselves in an efficient and *courteous* manner, and by maintaining Ted's high standards and *integrity* , we pride ourselves in always being in a position to satisfy the needs of our customer. In order to protect the *ethos* and *persona* for which we have gained an enviable reputation, we always ask ourselves the question: *'Would Ted do it that way?'*

Purpose

The Supervisor role is to support the management team and location in accomplishing excellence. To support the smooth running of the location by demonstrating the ability to use initiative and work unsupervised and to be a proactive ambassador of Ted, who understands and promotes the company "Mission Statement" and "Vision".
Profile
Ted's Core Competencies
Satisfy the needs of our customer , always
Pursue growth and opportunities through initiative and proactivity
Build open and _ honest _ relationships with clear * communication *
Create a positive * team * environment, encourage collaboration
Be proud, passionate, motivated, committed
Take ownership, be accountable
Encourage organisation , high standards and efficiencies