Project Manager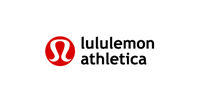 London
+447983444803
www.lululemon.co.uk
Company description
lululemon athletica

Founded in 1998 in beautiful Vancouver, Canada - lululemon athletica creates components for people to live longer, healthier, fun lives.
Job description
lululemon - who we are

Yoga is our first love, and we also make technical product for running, training and pretty much every other way you like to sweat. You can find our stores all around the world, from Vancouver to Dubai, and places in between. Our vision is to create transformational experiences for people to live happy, healthy, fun lives and our mission is to elevate the world through the power of practice.

Project Manager – EMEA

who you are
We are looking for a Project Manager to help bring efficiency and ease into our campaign projects so that we can inspire our collective.You will need to have a strong background in production/project management, love bringing creative concepts to life, lead with a positive attitude, have a love of people, thrive in a fast-paced environment and be amazingly organized.

a day in the life
You are the all-knowing jedi in our fast and dynamic creative team.You are always one step ahead of projects and keep the entire team on track.
You will work closely with the Brand Manager to manage the creative team resourcing – receiving briefs from various partners, interpreting the scope of the project, understanding priorities, creating timelines and then mapping out the team's time for the week.
You will be aware of all the briefs moving through the team and the timelines attached to each.You are responsible for ensuring the deadlines are met, and that the Brand Manager has signed off all creative before delivering.
You lead a variety of key alignment meetings – ensuring all updates are captured, notes taken and circulated and actions addressed.You feel comfortable addressing large groups and senior leaders.
You are a time-management king/queen, constantly finding efficiencies that help drive the business profitability.You are trained in various PM tools and bring these with you to support our team.
You work closely with our PM teams in Vancouver to get information on all campaigns in the pipeline: you are well connected and "in the know".You are generous with your knowledge and share the work we are in with our friends in APAC and NA regularly.
You manage the Brand budget – ensuring invoices are inputted and paid, working with the Brand Manager (who is responsible for it).
You lead all aspects of the production process including budgets, schedules, casting, location permits, on set team management, and post production, ensuring projects deliver on time, on budget and to a high standard.
You manage all production paperwork, contracts, licenses, and usage discussions relating to projects.
You manage teams on set, ensuring productions run efficiently and creative objectives are met.
Profile
who we are looking for:
A fun, organized, sweat-loving PM with meticulous attention to detail.
Positive attitude and solution-focused approach.
Flexibility, agility and a willingness to roll up your sleeves and get work done.
Experience working quickly and efficiently, and keeping pace in a fast environment.
5-10 years of relevant project management experience.
Agile or PRINCE2 training an asset, but not mandatory.
Previous experience working in fashion retail would be a huge plus

must-haves
Proven work ethic with utmost integrity
Exceptional organizational skills and attention to detail
Desire to excel and succeed
Actively live and breathe the lululemon culture and lifestyle
Self-awareness, with a desire for constant self- improvement
Entrepreneurial spirit and an egoless nature
Self-motivated, passionate, empathetic, approachable
Acknowledges the presence of choice in every moment and takes personal responsibility for your life.
Possesses an entrepreneurial spirit and continuously innovates to achieve great results.
Communicates with honesty and kindness, and creates the space for others to do the same.
Leads with courage, knowing the possibility of greatness is bigger than the fear of failure.
Fosters connection by putting people first and building trusting relationships.
Integrates fun and joy as a way of being and working, aka don't take yourselves too seriously.

the finer print
Only successful applicants will be contacted for an interview.
No recruitment agency submissions required
Applicants must remain eligible to work in the UK for the duration of employment with lululemon. We do not provide sponsorship.

NOTE: Only those applicants under consideration will be contacted. Please accept our utmost appreciation for your interest. lululemon is an Equal Employment Opportunity employer.


Contact
Kate Francis