Production co-Ordinator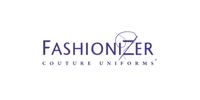 Fashionizer Ltd Studio A, Chiswick Studios 9 Power Road London W4 5PY
fashionizer.com/
Country :

United Kingdom

Region :

County :

South West London

Town :

CHISWICK
Category :

Contract type :

Availability :

Full time

Years experience :

2 to 5 years
Company description
Fashionizer is a successful couture uniform company working for many Five Star Hotels and Spas and cosmetics brands. Founded in 1993, we design and produce bespoke uniform collections across the world, as well as innovative organic spa uniforms.

www.fashionizer.com, www.fashionizerspa.com,. www.youtube.com/user/FashionizerUniforms
Job description
Production Co-Ordinator

Fashionizer- Couture Uniforms based in West London requires a production co-ordinator to join our busy team. This role includes co-ordinating the sampling and production of all garments with manufacturers to tight deadlines. This is a demanding and busy position working to set critical paths and high standards, so attention to detail and good time management are essential. The job will also involve quality control.

The daily activities are varied so applicants must be adaptable; some of the work is physical including packing production and unpacking and packing garments.

Salary 22K – 25K depending on experience.
Profile
We are looking for a Fashion or Clothing Technology graduate with at least 3 years' working experience in a high end fashion environment with the following skills:

• TAILORING GARMENT CONSTRUCTION KNOWLEDGE
• NUMERATE WITH GOOD KNOWLEDGE OF EXCEL TO INTERMEDIATE LEVEL
• KNOWLEDGE OF QUALITY CONTROL AND GARMENT COSTING
• ORGANISED AND TIDY WITH ABILITY TO PAY ATTENTION TO DETAIL
• GOOD COMMUNICATION SKILLS – VERBAL AND WRITTEN
• ABILITY TO MULTI-TASK AND WORK UNDER PRESSURE
• EXPERIENCE IN WORKING TO A CRITICAL PATH AND SET DEADLINES.
• CONFIDENT IN WORKING INDEPENDENTLY AS WELL AS PART OF A TEAM
• GENERAL COMPUTER SKILLS WITH SOME DATABASE EXPERIENCE

Key Tasks and Responsibilities include:

- The planning of production in terms of critical paths, cost effectiveness, factory capacity and logistics.
- Raising CMT Production purchase orders.
- Communicating daily with CMT manufactures to ensure prompt deliveries and resolve production issues.
- Calculating order requirements for fabric and trims (BOM)
- Coordinating daily with materials buyer to ensure timely arrival of materials for production.
- Preparation and dispatch of garment production orders to CMT manufacturers.
- Planned costs and reconciliation against actual costing.
- Preparation of Spec Drawing Sheets for CMT.
- Responsible booking in and out of samples and production.
- Visiting CMT manufacturer locations as and when required
- Quality control (QC) of samples and garments.
- Producing courier documentation and ensuring prompt delivery to customers.
- Liaising with Design regarding time management and work to be completed by in house sample machinist and design team.
- Communicating with Fashionizer account managers regarding delivery dates/changes.
- Responsibility for overseeing production intern.
- Overseeing production assistant/student with regards to keeping the samples stocks

Contact
Annie