National Account Sales Manager B2B - Beauty Goods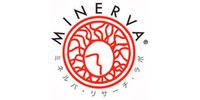 1-6 Yarmouth Pl, Mayfair, London W1J 7BU
02031377731
02031377731
https://www.minervalabs.com/
Company description
Minerva Research Labs Ltd are the manufacturers and marketers of Gold Collagen, presently sold in 30 countries worldwide. Our mission is to provide the world with the best in skincare innovation.

The SUNDAY TIMES awarded Minerva 24th placement in their top "100 fastest growing British Company - International Sales" league 2018. MINERVA is offering this Area Sales Manager / Beauty opportunity.

Let's face it, there's nothing quite like finding a place to work that's filled with passion, opportunities to grow and lots fabulously talented people. Here at MINERVA, we've got all of that and a whole lot more. Whatever your aspirations in life, however far you want to go, if you love what you do and are as committed as we are to being the very best you can be, then join us.

If you share our values and sense of beauty, are full of personality and want to build your career with one of the fastest growing premium beauty brands in the world, join MINERVA today. We'll help you to grow, develop and progress in an environment that really is second to none.
Job description
JOB MISSION

Responsible for accelerating the revenue growth through existing & new distribution and increasing the performance of the sales team. In order to achieve this, he/she will develop the relationship with National Accounts and lead execution of growth programmes through the multi-sites Key Accounts. He/she will be responsible for delivering sales performance and growth whilst driving our selective distribution network and protecting our brand equity. Finally, he/ she will drive the sales team strong differentiation of our product range with unique brand values of science, quality, health, innovation, and advice.

RESPONSIBILITIES

-) Develop the Gold Collagen business strategy based on the brand strategies. Define priorities by customers/distribution channels. Be responsible for the P&L per customer for his/her business area. Build the field force action plan.
-) Guide the Business Development Managers and Sales
-) Support performances and KPIs on sell-in and sell-out drivers.
-) Set individual qualitative and quantitative objectives (turnover, launches, assortment, space and visibility, training, incentives, promotional animations, etc.) according to the region/ channel.
-) Develop trusting relationships with key customers. Perform monthly monitoring of the sell-in for the major regional accounts.
-) Secure that the strategies of partner functions (Education) and all national agreements with retailers are in place to monitor efficiently the growth drivers. Prepare the appropriate incentive plan, which will motivate the team to achieve the results.
-) Co-ordinate with other internal departments on clients' activity (sales, supply chain, marketing, customer service, education, merchandising).
-) Lead and coordinate the winning of new key customers/key accounts.
-) Recruit, motivate and develop the team: by maintaining a culture of excellence up to the point of sale, develop the expertise and expertise of his/her employees and implement organisational changes.
-) Support the modernisation of points of sale through the deployment of services (business and retail training programmes).
Profile
Preferred qualifications/experience:
Commerce fundamentals
Develop customer-centric business
Build selling proposition & negotiate
Monitor sell in & sell out excellence
Organisation and high-level planning
Develop individuals to contribute to their best
Performance Management
Analytical skills, data analysis
Competency with Excel and PowerPoint
Team leadership – a proven track record leading a team
What could Minerva offer me?
Superior opportunity for personal development.
Compensation Elements
Excellent benefits including:
a competitive salary. Base Salary:depending on experience. Sales incentive compensation:a substantial component of the compensation based on business results and paid against the achievement of targets
pension scheme
possibility to be enrolled in the company stock options
discounts on products
COMPANY DESCRIPTION
MINERVA Research Labs is a fast-growing company with offices in London Mayfair, Dubai UAE, Los Angeles the USA and Tokyo Ginza. MINERVA develops and markets nutricosoceutical products in Europe the Middle East, Asia and the US MINERVA Research Labs' mission is to bring to the market next-generation dietary supplement, that will change the way we look young and beautiful. Our novel products position MINERVA to be an up-and-coming global player in the Nutri cosmeceutical market, recognised for stimulating and invigorating the well-being, confidence and beauty expectations of consumers. MINERVA develops, produces and markets the European best-selling liquid "Anti-Ageing" dietary supplement: Pure GOLD COLLAGEN. Rich in collagen, borage oil, vitamins and hyaluronic acid. Pure GOLD COLLAGEN stimulates the dermis to produce collagen, increase hydration and preserve firmness and elasticity of the skin whilst reducing wrinkles. Advanced healthy products, combined with a balanced lifestyle are the core of MINERVA values. As such we have developed a lifestyle-focused product that sparks enjoyment, wellness, and beauty from within.MINERVA merge the most advanced technology with advanced European research, to bring consumers the most innovative liquid dietary supplements. We partner with leading European ingredient manufacturers, research labs and universities to formulate the most compelling and effective products.
Contact
Francesco