Merchandising Manager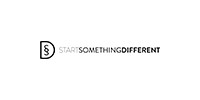 02037429199
www.startsomethingdifferent.com
Country :

United Kingdom

Region :

County :

Central/West End

Town :

LONDON
Category :

Contract type :

Availability :

Full time

Salary :

50,000 - 70,000 -

Gold Offer (>£40,000)

Years experience :

2 to 5 years

Starting date :

ASAP

Job reference n° :

SSD102
Company description
Start Something Different is a search and selection agency focused on sourcing the best talent in the current market covering creative, fashion and digital. By carefully listening to what both clients and candidates are looking for and matching the right candidates to the right roles, we enable candidates to reach new levels in their careers and introduce companies to the best talent in the field.
Job description
They help people to feel happier and more self-confident by making it easy to dress well. They do this using a combination of human stylists and powerful machine learning algorithms to recommend the perfect things just for them—in their size, budget, and style—which they can then buy in one place.

The role
They believe that modern data science can revolutionise merchandising—automating most numerical decisions—leaving the merchandiser to make higher level strategic decisions and provide bespoke analytical insight. They are looking for a Merchandising Manager who shares their vision and wants to be part of creating a cutting-edge commercial team.

Initially a one person team, you'll work closely with our Business Development and Private Label teams to figure out which stock we should have to provide the best experience for our customers. This involves developing range plans across both branded product and private label, helping the Business Development team to decide where to focus their efforts, and working closely with brands to get the right stock in. You'll work with our data science team in developing powerful algorithms to turn as much of this into a science as possible.
You'll be responsible for:
Developing range plans to ensure we've got the right stock for our customers
Managing stock risk and working capital
Developing forecasts for new buys until we're able to fully automate them
Working closely with our data science team to improve forecasting and automate processes for in-season replenishment
Identifying opportunities to bring in additional stock in-season
Performing ad-hoc analysis and running trade meetings to support decision making in the Business Development and Private Label teams

Are you the one? You are, if you:
Are an experienced range planner
Have previously worked with a multi-brand retailer
Have 4 -10 years of experience in a merchandising function
Are highly analytical and default to using data for decision making
Are proactive in your communication, making sure your colleagues always know what's going on
Are comfortable with technology, and can either already write SQL to access data from a database, or would be excited to learn how
Want to help build a cutting edge merchandising team based on increased automation
Have an interest in fashion
Profile
One of our clients is looking for an experienced and highly analytical Merchandising Manager to help provide the best selection of stock to their customers.
Contact
Lizzy Reid