Marketing Events & Brand Photography Intern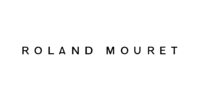 02075180700
www.rolandmouret.com
Country :

United Kingdom

Region :

County :

Central/West End

Town :

LONDON
Category :

Contract type :

Availability :

Full time

Salary :

£14,664 per annum pro rata

Years experience :

Student
Company description
The Roland Mouret brand is a joint venture between Roland Mouret and Simon Fuller's XIX Entertainment. Formed in August 2006, it followed Mouret's eight years of critical acclaim within the global fashion industry.

In September 2010, rights to the 'Roland Mouret' name were acquired by the venture. In March 2011 the first Roland Mouret boutique opened at 8 Carlos Place, Mayfair, London, in the form of a "maison" with atelier and HQ on the premises. Over the years Mouret has become recognised for the use of draping and the fitted silhouette, including the iconic dresses known by a single name - Galaxy, Moon, Titanium and Pigalle. 2012 to 2013 saw the launch of the Roland Mouret shoe, bag and bridal collections, as well as the continued development of its successful eyewear line, and in 2014 the brand launched its second flagship boutique at 1006 Madison Avenue in New York, bringing the designer's iconic pieces to the US.

The website and e-commerce functionality were recently re-launched on rolandmouret.com, opening the digital flagship store to Roland fans around the world.
Job description
We are looking for an energetic and marketing focussed intern to join us as an Event and Brand Photography Intern for a period of up to 3 months. This is a great opportunity for someone who has perhaps had previous internships in a similar area or studied a relevant subject.

You must be based and have the right to work in the UK. We cannot sponsor visas for this opportunity.

If you need to contact us, please contact HR directly. Enquiries elsewhere in the business will not be considered.

The main duties will include:

Assisting with event logistics
Assisting with event execution
Assisting with Sample management for events and in house photo shoots
Collating information for asset production
Assisting with ecommerce shoot
Profile
The ideal candidate will have strong skills in:

Powerpoint
Excel
Good organisation skills essential
Contact
Ryan Tuckwell