Marketing Assistant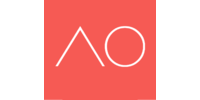 Unit 6 164 Brick Lane London E1 6RU
www.alphaomegalondon.com/
Country :

United Kingdom

Region :

County :

Central/West End

Town :

LONDON
Category :

Contract type :

Availability :

Part time

Years experience :

Student

Starting date :

18/12/2017
Company description
AlphaOmega London is a ladies luxury brand with a passion for creating unique, bold, high quality footwear and accessories.
We work closely with UK manufacturers and craftspeople, devoting care and attention to sourcing the best materials and fostering symbiotic relationships and collaborations.
Our approach is of sustainability and longevity we do not subscribe to fast-fashion, we cater to a niche market, we have strong philosophy's and ideals and we are proud of it.
Job description
We are looking for an ambitious creative and driven intern whose passion lies in fashion and is a social media whizzkid.
The ideal candidate would be:

·An individual who thrives on challenges
·Has a keen interest in footwear, fashion and art
·Has solid industry knowledge and remains ahead of key trends
·Has relevant experience and is interested in all aspects of social media
·Has an entrepreneurial spirit and is able to multi-task
·Well organised with good attention to detail
·Excellent communication skills
·Has good photography and photoshop skills a bonus

Responsibilities include:

·Oversee social media accounts and content using Hootsuite
·Contribute interesting ideas for content
·Oversee brand podcast
·Develop and execute strategies to increase our social media presence
particularly on Instagram
·Assist with organising sales events

This is a great opportunity for someone who is looking to work within the fashion footwear industry.
Profile
An individual who thrives on challenges
Has a keen interest in footwear, fashion and art
Has solid industry knowledge and remains ahead of key trends
Has relevant experience and is interested in all aspects of social media
Has an entrepreneurial spirit and is able to multi-task
Well organised with good attention to detail
Excellent communication skills
Has good photography and photoshop skills a bonus
Contact
Amanda Allman