Marketing Activation Manager - Italian Market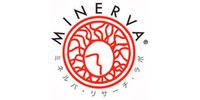 1-6 Yarmouth Pl, Mayfair, London W1J 7BU
02031377731
02031377731
https://www.minervalabs.com/
Company description
Minerva Research Labs Ltd are the manufacturers and marketers of Gold Collagen, presently sold in 30 countries worldwide. Our mission is to provide the world with the best in skincare innovation.

The SUNDAY TIMES awarded Minerva 24th placement in their top "100 fastest growing British Company - International Sales" league 2018. MINERVA is offering the opportunity to join us as our Marketing Activation Manager for the Italian Market.

Let's face it, there's nothing quite like finding a place to work that's filled with passion, opportunities to grow and lots fabulously talented people. Here at MINERVA, we've got all of that and a whole lot more. Whatever your aspirations in life, however far you want to go, if you love what you do and are as committed as we are to being the very best you can be, then join us.

If you share our values and sense of beauty, are full of personality and want to build your career with one of the fastest growing premium beauty brands in the world, join MINERVA today. We'll help you to grow, develop and progress in an environment that really is second to none.
Job description
Job Location: London, Mayfair

Experience: Mid level

Industries: Nutraceutical, Cosmetics, Pharmaceuticals, Retail, Luxury

Functions: Marketing

Education: Bachelor level, Master is a plus

Language:Italian and English, any other language will be an advantage

Job Purpose

We are looking for a committed, dynamic, entrepreneurial Activation Marketing Manager.

You will work for the central and global team in London to develop very closely, for the various markets, the communication plans and marketing materials to drive the brand awareness, the communication, and sales in each market.

You will work closely with the marketing managers to understand their needs, their plans and drive with them the best marketing mix and define the different materials necessary to develop to drive strong sales across the GOLD COLLAGEN portfolio.

You will work on trade materials and consumer materials for both online and offline media.

You will work closely with the brand and communications team to understand the communication toolkits developed for each project, the brand guidelines, the content strategy developed for the brand to influence the development of assets in line with markets needs as well as understand the different assets available to execute the local marketing materials needed for the various markets.

You will work closely with the Product development team to ensure the development of promotional items in line with markets needs such as makeup bags, gift boxes, posters and so on to support our countries promotional activities.

You will support the brand and communication team by monitoring competition activities and provide insight into local trends the GOLD COLLAGEN brand should follow.

You will work closely with the digital team to also implement the local digital marketing materials needed in line with brand guidelines and with the local marketing managers' briefs.
Profile
Role and Responsibilities
Support the development/customisation of the global communication toolkits and materials for each individual markets the Activation Marketing Manager Assistant deals with.
Develop all local marketing materials on time based on markets needs and key milestones and in line with markets communication objectives.
Ensure brand guidelines are followed by all markets and that the brand looks consistent across the globe.
Monitor competitors marketing activities (ATL, BTL).
Share best practice across markets of efficient tools which worked across the globe.
Support the local marketing manager and digital managers to develop effective marketing plans and content to drive sales and monitor marketing activities with them.
Ensure with the product development team that promotional tools like the gift with purchases are developed on time and in line with market needs.
Initiate promotional ideas based on market reviews.
Artwork briefing and creative process management.
Critical path creation and management for each project.
Establish and maintain strong partnerships through regular contact with all external partners.
Liaise with R&D, supply chain, and manufacturers to ensure projects are delivered on time.
Identify trade shows to support the brand awareness and organise participation to suitable events.
Work in collaboration with the Global PR Manager to find an agency, work on the day to day relationships with them to drive influencers awareness and social media strategy and plans.
Measure marketing initiatives against budget, targets and company's expectations.
Desired Attitude
Excellent interpersonal and relationships building skills
Energetic, dynamic, enthusiastic, committed, self-starter with a can-do attitude
Commercially astute
Competitive and result oriented
Ability to multi-task and handle a fast-paced environment
Strong communication and writing skills
Analytical and eager to learn
Able to deal and solve problems
Able to organise work towards deadlines and priorities on a daily basis
Able to work with limited supervision
You will set yourself demanding goals and overcome challenges to achieve them
Focused on quality and attention to detail, you will not compromise standards
Degree related to marketing preferable
BENEFITSBase Salary:
depending on experience
Holiday Entitlement:
2 days per month
Type of employment:
Full-time
COMPANY DESCRIPTION
MINERVA Research Labs is a fast-growing company with offices in London Mayfair, Dubai UAE, Los Angeles USA and Tokyo Ginza. MINERVA develops and markets Nutri-cosmeceutical products in Europe the Middle East, Asia and the US. MINERVA Research Labs' mission is to bring to the market next-generation dietary supplement, that will change the way we look young and beautiful. Our novel products position MINERVA to be an up-and-coming global player in the Nutri-cosmeceutical market, recognised for stimulating and invigorating the wellbeing, confidence and beauty expectations of consumers.MINERVA develops, produces and markets the European best-selling liquid "Anti-Ageing" dietary supplement: Pure GOLD COLLAGEN. Rich in collagen, borage oil, vitamins and hyaluronic acid. Pure GOLD COLLAGEN stimulates the dermis to produce collagen, increase hydration and preserve firmness and elasticity of the skin whilst reducing wrinkles. Advanced healthy products, combined with a balanced lifestyle are the core of MINERVA values. As such we have developed a lifestyle-focused product that sparks enjoyment, wellness and beauty from within.
MINERVA merge the most advanced technology with advanced European research, to bring consumers the most innovative liquid dietary supplements. We partner with leading European ingredient manufacturers, research labs and universities to formulate the most compelling and effective products.
Contact
Francesco