Mandarin Speaking Franchise Regional Executive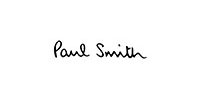 Paul Smith The Poplars Lenton Lane Nottingham NG7 2PW
01159685904
www.paulsmith.co.uk/careers
Country :

United Kingdom

Region :

County :

Nottinghamshire

Town :

NOTTINGHAM
Company description
Paul Smith is Britain's foremost designer. He is renowned for his creative spirit, which combines tradition and modernity. Famous for its clothing and accessories collections, Paul Smith specialises in an inventive use of traditional craftsmanship and cutting-edge design to create beautifully made, desirable, modern pieces.

Paul Smith is a tastemaker – a leader of British and international design trends. With an enthusiasm for eclectic cultural references and idiosyncratic combinations of pattern and colour, applied with understatement, Paul Smith expresses a truly contemporary aesthetic.
Job description
We have an exciting opportunity to join our Franchise team based in our Nottingham offices, this role requires the successful candidate, to proactively work with Franchisees, Shops and Wholesale customers in Hong Kong and the China region to drive the Paul Smith business. In additional this role will support the Head of Franchise in identifying and developing new business opportunities in the region.
Responsibilities:
•To develop and maintain a solid working relationship with partners, customers and internal departments.
•Effectively communicate with customers under diverse contractual arrangements from various geographic locations to achieve coherent brand presentation and strategic alignment.
•Compile and present updates and reports on each territory, including monthly sales performance, local business market activity, and potential new business developments.
•Produce feedback monthly and seasonally on the collections reaction and performance.
•Visit relevant markets and when required to undertake store visits.
•With assistance from Franchise Sales Support arrange seasonal buying appointments.
•To service each seasonal buying appointment in full, oversee processing of each order and follow up any issues which may arise.
•Act as a brand guardian to ensure that all guidelines are respected and implemented.
Profile
Essential Experience and Skills Required:
• Minimum 2.1 Degree in Fashion & Business, Economics, Chinese Language & Culture or other related subject or equivalent alternative qualification.
• Fluent in both Mandarin and English, written and verbal communication.
• Advanced knowledge of Microsoft Office including Word, Excel and PowerPoint.
• Experience of handling administration in a busy office, working at pace to produce accurate work.
• Previous credible experience of working in sales in a Wholesale Showroom environment.
• Credible experience working in a business role with the Chinese market.
• In-depth experience of working in luxury fashion retail sales or operations.

About You:
• Excellent communication skills with the ability to work with people at all levels of the business.
• Highly systematic, numerate and well organised, able to work to set deadlines in an accurate manner.
• Able to compile, produce and present reports and provide analysis on sales data.
• Cultural sensitivity, with an excellent telephone manner and proven customer service skills.
• Highly self-motivated and able to work using initiative, while remaining calm under pressure.
• Ability to travel within the U.K. and internationally at short notice.

In addition to the annual salary this role attracts -
• A generous Clothing Allowance
• Discretionary discount on PSL goods
• Pension
• Flexi-time
• An annual leave entitlement of 28 days, inclusive of Bank Holidays increasing by one day per year up to a maximum of 33 days

How to Apply:

Please apply on our portal at: https://www.jobtrain.co.uk/paulsmith/default.aspx

On applying please include:
• Cover Letter
• CV
• Your current salary and salary expectations
• Please note the closing date for applications is 30/04/2018.

Applications are welcomed from all sections of the Community.

Please note that only successful applicants will be notified.


Specific needs
Mandarin Speaker
Contact
Diane Pearson