Made-to-Measure Specialist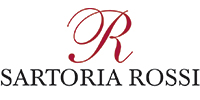 64 South Molton Street (New Bond) London
www.sartoriarossi.com
Country :

United Kingdom

Region :

County :

Central/West End

Town :

LONDON
Category :

Contract type :

Availability :

Full time

Years experience :

5 to 10 years

Starting date :

Now
Company description
Sartoria Rossi represents the excellence of Italian tailoring. 100% Made in Italy. Ready to wear and Made to measure.
By following the strictest manufacturing standards, the company
creates a range of formal men's garments of the finest quality.
Sartoria Rossi encourages the creativity and promotion of
individualism through the realization of high-end tailored
garments with a perfect fit and a special attention to new
trends. We believe in building value and trust by providing a
professional service. Our strategy pursues a clear objective: to become the reference
brand of Italian high-end tailoring.
Job description
As a Made to Measure in-store specialist the candidate will be part of a busy, dynamic environment that frequently provides with the opportunities to seek and delight customers through highly defined technical MTM skills to enable you to achieve sales targets and KPIs, enabling you to build your trust as a Sartoria Rossi's Brand Ambassador.


The candidate:
Creates, develops and maintains a long-term relationship with the customers;
Achieves sales goals and represents the store in a positive manner while ensuring recurring business, in order to meet the monthly/weekly/daily sales target and the annual business planse.
Ensures the highest levels of MTM services are provided and that the customer receives the 'perfect' fit for his body silhouette.
Reinforces standards on MTM services to minimize rejection rates.
Assists in managing customer complaints by providing technical assistance and escalating complaints when needed.
Supports MTM/ VIP and marketing events.
Provides services for MTM customers upon request.
Obtains feedback on products and services from customers and communicate to line manager.
Profile
The ideal candidate:
Previous luxury retail experience
Has passion for retail, is detailed oriented and has a sensibility to product and luxury
Strong communication and interpersonal skills with a flexibility to adapt to different environments
Teamwork
Outstanding customer service skills
At least 18 months MTM technical experience
Ability to deal with different cultures and diverse customers and openness to work and learn from a diverse set of cultures
English - Full professional proficiency