London Organic Sales Ambasssador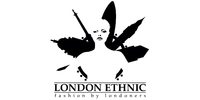 London Ethnic Office, Oxford House, Derbyshire Street, Bethnal Green, London E2 6HG
02081506356
https://londonethnic.com/product-category/organica/
Company description
London Ethnic is a London fashion house that helps to promote and build the careers of London fashion designers. We showcase London-based labels and brands and help with production, marketing, events and sales. All our designers are based in the UK and all production occurs ethically in the UK. Our beauty product range are natural organic and produced in the UK
Job description
We are looking for outgoing, enthusiastic, friendly, reliable Brand Ambassadors to work with us on our new Vegan Beauty Line: London Organic.

The London Organic range of Vegan beauty products are made with the purest certified organic and natural ingredients, in small batches in England. Since what we put on our skin eventually enters our blood stream, all our treatments are free from sulphates, artificial colours, artificial fragrances and parabens. Our range is packed full of healthy, nourishing, organic ingredients like coconut butter, aloe vera gel and blueberry seed oil, ensuring the best possible quality for your skin, health and life.
Profile
If you are passionate about sales and want to be the master of your own time, then this is the position for you.

As our Sales Ambassador you will be able to promote and sell London Organic natural beauty products to your client circles.

Create brand awareness and positive impressions of the product by engaging consumers through sampling/distributing product and demonstrating product features.

This is a self-employed commission only opportunity.
Contact
Saumen Kar