Logistics / Studio Manager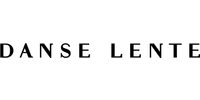 Suit B, 2nd Floor 26 Shacklewell Lane London E8 2EZ
02072415598
https://www.danselente.com
Company description
Danse Lente is a women's accessories label specializing in handbags and small leather goods, based in London. Each piece is conceived in depth in order to create a purpose-built product that will also create a unique experience to its predecessor. There is a playful and curious element to each design that appeals to a wide range of audiences.

Danse Lente, which means Slow Dance in French, focuses on high quality leather goods inspired by contemporary aesthetics and modern architecture. The philosophy of the brand focuses on timelessness in design.Attention to construction and finishing are very strong foundations for the brand. From the beginning of sampling to final product we work with skilled craftsmen, tanneries and metal smith artisans both in Italy and from further afield to create impeccably crafted products.
Job description
This is a great opportunity to join an emerging brand from the beginning of its launch and contribute to its development and success. The official product launch was in January 2017 during the pre-collection season where the products have been presented both in London and Paris Fashion Week showrooms.

We are recruiting a Logistics / Studio Manager to work closely with our small team on a full-time basis. This is a great position for an experienced Studio Manager with a minimum of 2-years experience within the fashion industry. Reporting to the Director you will be responsible for ownership of the E-Commerce department, coordinating shipments to wholesale clients, management of the daily running of the studio and support the external Accounting partner.

You should have great organization skills, be computer savvy and a fast learner.
Profile
Maintenance and management of the office including being the main person in charge of ensuring the smooth running of the studio
Raise order confirmations and proformas, invoices
Bookeeping: Management of payments and overview of outstanding invoices + chasing payments
Cooperate with the warehouse and coordinate shipments to wholesale clients
Enter and check all orders during market week
Placing orders on office equipment/ stationery/ materials
Assistance of the director when scheduling appointments
Maintenance of studio calendar
Support of the hiring and training process for interns
Coordination of business travel arrangements
Assistance during brand events (Photoshoots and Pop-Up stores)
Negotiation of prices with existing partners (Couriers, Internet, Office suppliers)
Customer Service via E-Mail and Phone
Contact
Robert Strang