Lifestyle/Fashion/Beauty Writers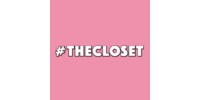 07580863176
thecloset.hitthefloor.com
Country :

United Kingdom

Region :

County :

North London

Town :

LONDON NON-LOCATION-BASED ROLE
Category :

Contract type :

Availability :

Part time

Years experience :

Student

Starting date :

ASAP
Company description
Hit The Floor magazine's fashion & lifestyle platform, #TheCloset, is a fashion and pop culture website.

We're currently looking for enthusiastic contributors to write 1-2 articles (c. 300-500 words) on a fortnightly basis, covering a specialist area of the writer's choice: fashion, lifestyle or beauty.
Job description
I'm looking for lifestyle/fashion/beauty fanatics to join our pool of writers. Those without a sense of humour need not apply; ideally, I'd like to work with writers who can 'get' our upbeat, chatty, fun tone.

Ideally, you'll be available to write 1-2 posts – circa 300-500 words – per fortnight.

This is an ideal opportunity for budding journos or journalism/English/fashion students who are looking to expand their portfolios, or bloggers looking to expand their reach. The Hit The Floor network is a recognised platform, so a great way to present your writing to a sizeable audience.

Due to their flexible nature and minimal time commitment, our contributing writing positions are unpaid. In return, though, what we can offer you is flexible hours, the ability to work from home and friendly editorial support. We send committed writers to London Fashion Week every year, and if you're permanently London-based, there are plenty of press events we'd be happy to send you to if you're interested. Please don't apply if you're only interested in going to Fashion Week. We share event tickets with committed writers only.
Profile
Ideally, you'll have previous experience writing for the web. This could be through an individual blog, or a portfolio of articles that you've has written for other websites. However, we are passionate about fostering new talent, so please don't be afraid to get in touch if you lack previous experience. The most important thing is passion for writing!

Essential requirements:

1) A basic knowledge of article structure for online audiences
2) A keen interest in coming up with your own ideas which are relevant, interesting and well-suited to The Closet's style
3) Fluent English language
4) A keen interest in fashion, beauty and/or lifestyle/wellbeing

Desirable (but not essential) requirements:

1) Experience using Wordpress

** Please note this is a remote position, not an office role. **
Contact
Grace Howard