Jlp Brand Consultant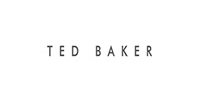 02072554800
www.tedbaker.com/
Country :

United Kingdom

Region :

County :

Merseyside

Town :

LIVERPOOL
Category :

Contract type :

Availability :

Part time

Experience :

2 to 5 years
Company description
To come and work at Ted you have to be ten feet tall and have wings and a magical staff you can use to get jobs done on time. Actually, you don't, but you do need oodles of passion, enthusiasm and creativity to boot.

We've been around since 1988, building our British label into a global brand using nothing but our wits and the amazing team we have in place. From London to Shanghai and Tokyo to New York, our focus on service and style has gained us fans in any far-flung places you can think of.

Check out our opportunities and connect with us to find out what we're all about!
Job description
TED's guide to what the JLP Brand Consultant Part-Time does around here


Ted's Mission Statement
Our Mission is to build a successful company through the creation of a leading designer brand. By conducting ourselves in an efficient and courteous manner and by maintaining Ted's high standards and integrity, we pride ourselves in always being in a position to satisfy the needs of our customer. In order to protect the ethos and persona for which we have gained an enviable reputation, we always ask ourselves the question: 'Would Ted do it that way?'

Purpose

The role of the JLP Brand Consultant is to ensure the ethos and persona of the Ted Baker brand is thoughtfully represented and maintained throughout the "Sale or Return" (SOR) areas of the John Lewis Partnership whilst remaining sympathetic to the host store. Be a proud and passionate ambassador of Ted, who understands and promotes the company "Mission Statement" and "Vision".
Profile
Roles and responsibilities

People
• Reflects the values of the brand in personal presentation and behavior and demonstrates passion for the brand which is shared with others.
• Display self-motivation at all times and provide support and coaching to the JLP partners.
• Be a confident Brand Ambassador within the host store at all times.

Product
• Merchandise the floor to best represent the customer expectation and customer shopping mode/behaviours.
• Use all available tools and information to keep up to date on current product and be proficient in product details such as Called, Colour, Composition, Cost, Care, Cut (The 6 Cs)
• Follow merchandising guidelines, replenishment procedures and housekeeping standards to ensure that Ted is represented at the highest level.

Commercial
• Deliver Greet, Observe, Talk, Fit, Assist, Thank (GOTFAT) with enthusiasm and consistency, understanding the impact of actions on the customer experience and sales.
• Complete weekly feedback report to JLP Guardian and Buying and Merchandising, analysing the product and maximising commercial opportunity
• Display an excellent understanding of the variety of customer profiles and use of sales techniques in order to build loyal customer relationships and promote clientelling opportunities.
• Actively acquiring excellent knowledge of location figures and interpreting these to assist in the driving of location targets, KPIs, brand promotions and campaigns. Have a keen awareness of local markets.
• Maintain JLP operational processes to optimise turnover across the Womenswear, Menswear and Accessories SOR business.

Operations
• Ensure effective daily planning between all areas within the SOR business.
• Identify and resolve problems in a timely manner. Use feedback to modify and develop alternative solutions. Demonstrate an innovative and creative approach to decision making.
• Be proactive and complete all tasks correctly and efficiently following company policies and procedures with an ability to work unsupervised
• Adhere to all Company and the host store health and safety procedures. Use equipment properly and report any potentially unsafe conditions to management.
• Adhere to all loss prevention measures and protect the assets of the company by reporting any misuse or theft of Company property to management and the host store.

Ted's Core Competencies

• Satisfy the needs of our customer, always
• Pursue growth and opportunities through initiative and proactivity
• Build open and honest relationships with clear communication
• Create a positive team environment, encourage collaboration
• Be proud, passionate, motivated, committed
• Take ownership, be accountable
• Encourage organisation, high standards and efficiencies

Getting Green with Ted…
We are always looking for ways to reduce the amount of Carbon, Water and Waste that we produce as a business, and to add sustainability into every decision made within Ted Baker. You role will incorporate
reducing Ted's impact on the Environment and you will be instrumental in helping us make the business
that bit more sustainable.

The role of JLP Brand Consultant will be actively Green in:
• Due diligence in the care of props and products to ensure longevity and minimal waste
• Lights, plug sockets, monitors and phone chargers all use power; Switch them off
• Thinking sustainable – What is it made of? Where does it come from?
How is it packed?
• Recycling use of paper and products.