Human Resources Manager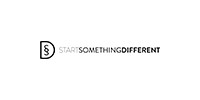 02037429199
www.startsomethingdifferent.com
Country :

United Kingdom

Region :

County :

Central/West End

Town :

LONDON
Category :

Contract type :

Availability :

Full time

Salary :

45,000 - 50,000 -

Gold Offer (>£40,000)

Years experience :

5 to 10 years

Starting date :

ASAP

Job reference n° :

SSD 900
Company description
Start Something Different is a search and selection agency focused on sourcing the best talent in the current market covering creative, fashion and digital. By carefully listening to what both clients and candidates are looking for and matching the right candidates to the right roles, we enable candidates to reach new levels in their careers and introduce companies to the best talent in the field.
Job description
The Human Resources Manager will provide a shared service approach to management and staff, understanding their requirements, identifying and facilitating the resolution of specific HR matters including employment legislation, recruitment, policy related matters, Learning and development and payroll.
Working closely with departments, assisting line managers to understand and implement policies and procedures, listening to grievances and implementing disciplinary procedures and performance management.

The Human Resources Manager will also develop and maintain professional working relationships with both internal and external clients to ensure the provision of a quality and cost-effective service. Will take and facilitate the selection process to include interviews and testing and advising managers on selection decisions. This will also involve drafting adverts for internal and external publication, drawing up job descriptions and person specifications and other recruitment related paperwork.
Participate in HR and training projects as agreed with the Group HRD.
Review and manage both the induction process for new starters and exit interviews.
Review, prepare contracts of employment, offer letters and other contractual paperwork as required, ensuring that it complies with best HR practice and relevant employment legislation.
Proactively manage the Payroll including data input, salary changes, monthly payruns, report writing to collate, analyse and report on statistical data and management information as and when required.
Develop, produce and maintain employment policies, procedures and management guidance notes.
Identify and recommend changes to current systems and procedures to ensure high standards of service are maintained.

The ideal candidate will come from an Human Resources Management background, and posses excellent communication, organisational and management skills. Managing a team of three, the Human Resources Manager will require excellent people management skills, a high level of diplomacy and discretion. A degree in people management or psychology
or a CIPD level 5 plus is required along with 10 + years experience of working in a generalist HR role and/or training and development role at HR Manager level
Ideally from an HR background gained within a retail/luxury/fashion environment. Payroll experience and experience of people management systems is key alongside good presentation and numerical skills and being commercially minded.

This is an incredible opportunity to be part of a growing brand who have had exceptional growth and a strong proven track record.
Profile
One of our luxury clients are looking for a dynamic and engaging Human Resources Manager to join their team
Contact
Lizzy Reid