Head of Marketing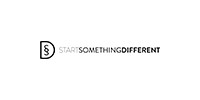 02037429199
www.startsomethingdifferent.com
Company description
Start Something Different is a search and selection agency focused on sourcing the best talent in the current market covering creative, fashion and digital. By carefully listening to what both clients and candidates are looking for and matching the right candidates to the right roles, we enable candidates to reach new levels in their careers and introduce companies to the best talent in the field.
Job description
The Head of Marketing is an integral member of leadership team and will operate as a critical player in developing and executing the overall strategy and brand development for the UK market.
The position is responsible for activating the brand in the UK and Ireland across all channels in an integrated way. The Head of Marketing will serve as the strategic architect of integrated programs designed to build brand awareness and create an emotional connection with the consumer, resulting in increased customer acquisition and retention. The Head of Marketing will be responsible for leading and influencing the organization to integrate all aspects of the multi-channel marketing approach to build the brand, drive top line revenues and bottom line profitability.
This individual will manage customer marketing and focus on directing and utilising consumer insights to drive key business strategies. This person will also be responsible for social media platforms and other digital brand initiatives and ensuring consistent execution of all eCommerce efforts.
Entrepreneurial by nature, those to be considered will be on an upwards trajectory in their careers and will relish the prospect of proving themselves within a challenging business environment. They are likely to have developed their career within the cosmetics, fashion or accessories sectors or with a lifestyle brand and will ideally have had exposure to pioneering and driving growth within a highly competitive marketplace. The ideal candidate will bring experience building a brand and will have worked within a setting with both digital marketing and eCommerce.
The ideal candidate will have 7 -10 years' experience and can demonstrate hands on experience with brand strategy, integrated consumer communication, direct-to-consumer marketing including interactive web-based programs, visual brand identity, innovation management and consumer research.
The person will have experience in rapid growth environment where the marketing function has been critically responsible for positioning a major brand with a sense of style and personality. The candidate must have finely tuned consumer insight skills and a proven track record of translating those findings into successful new consumer product ideas that delivered in the marketplace.
Experience building a business through creative partnerships. This person will possess the financial acumen to see creative opportunities for the brand and be able to seek and negotiate "win/win" propositions.Experience working in an environment with a product development focus; recognition of the need to develop a strong, supportive link with sales and marketing teams in relation to the product development process. Comprehensive branding and marketing skills, from broad-reach advertising to highly targeted direct marketing across all relevant marketing channels and platforms.
Strong commercial orientation; general management with P&L experience is desired.
Experience recruiting and building teams, particularly teams with digital and eCommerce capabilities, with a focus on talent development and retention.
In-market UK experience in addition to a global perspective; ideally, this would include prior experience developing a brand on a global basis and a real sense of the heartbeat of culture brands around the world.


Key competencies
Candidates should have demonstrated competency in the following areas:
•Strategic Brand Marketing.
•Building and Leading a Team.
•Results Orientation.
•Collaboration.
Personal Characteristics:
•High energy; creates a positive, inclusive working environment. Builds morale, shares success, consistently strives to improve performance and is passionate about his/her business and organization.
•Strong consumer focus, with demonstrable insight into market needs, both now and in the future, ensuring that the business is well positioned to capitalise on emerging trends and opportunities.
•Entrepreneurial and resourceful by nature
•An excellent communicator and influencer, with the ability to forge critical relationships with other directors and external agencies as required
Profile
One of our global cosmetics and beauty brands are looking to hire a Head of Marketing at senior level. The role will be very digital focussed with opportunity for growth and global relocation.
Contact
Lizzy Reid