General Manager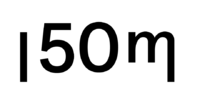 Unit 14-15 Eccleston Yards London SW1W 9AZ
07891863044
www.50-m.com
Country :

United Kingdom

Region :

County :

East London

Town :

LONDON
Category :

Contract type :

Availability :

Full time

Salary :

30000

Experience :

2 to 5 years

Starting date :

ASAP

Job reference n° :

GM_02
Company description
50m is a pioneering new fashion and lifestyle store opening in Belgravia in Spring 2018. We are looking for a dynamic and entrepreneurial individual to lead the business. You should relish the challenge of joining us as the companies first hire, have a passion for up and coming design talent and outstanding connections with London's design community. As the general manager you will lead the day to day of the organisation and share in 50m's financial and reputational success. It is the perfect role for a creative, connected individual who wants to be a pivotal part of a radical new fashion concept.
Job description
Short Term Goals:

- Secure new and interesting designer memberships for 50m to ensure the store is generating sales and interest
- Create a supportive, collaborative and nurturing environment for emerging designers to grow in
- Ensure that 50m is a fully operating and functioning retail store

Long Term Objectives:

- Build 50m's recognition within the retail and fashion industry through innovative and exciting business and
 creative collaborations
- Support and help designers/fashion start-ups with the aim that they will "grow-up" in 50m and over-time move into permanent units on Grosvenor's London Estate or start their own boutique
- Turn 50 metres (50m) of Rail space in Belgravia into 1000 metres of rail space across London

RESPONSIBILITIES:
Retail
(a) Oversee hiring and management of store team;
(b) Assist on buying tasks/decisions to ensure that retail sales reach targets;
(c) Oversee and work with social media/art direction team;
(d) Selling, Product Knowledge, Inventory Control & Loss Prevention, Employment Cycle, (e) Policy and Compliance;

Members

(a) Assist on the membership sales for the rails, co-working and event space;
(b) Create and build relationships with members and potential members and understand what is needed to
help develop their careers

Finance
(a) Oversee all budgets with the accounting team;

Events
(a) Event ideation and programming;
(b) Oversee production and execution of in-house events with store team
Members support & programme
(a) Curate a support programme for the 50m members to help them develop into successful businesses; (b) Assist with identifying and recruit a roster of mentors and consultants to help nurture our members;

Business

(a) Target and obtain strategic partnerships with other companies as well as generate 
 new business;
(b) Collaboration with designers/brands/companies to ensure that Rails London generates excitement and interest;

Fashion
(a) Understands and shows passion for the worldwide fashion and retail market;
(b) Has an understanding of fashion and retail consumer behaviour, competitor and industry developments.
Profile
We are looking for someone to lead the day to day of this new innovative concept which aims to help young emerging designers break into the competitive fashion market. The ideal candidate will have/be:
A strong network and connections within the retail and fashion industry at their disposal
Entrepreneurial mindset with the ability to seek and secure new opportunities where they may not be obvious
Excitement to take part in an innovative project from the beginning and be able to develop the concept into a successful and profitable business
Proven leadership and team management skills derived from having direct responsibility for building and
managing a cohesive, high-performing team
An independent problem solver that the team naturally look for advice/guidance from
Strong written and verbal communication skills. Ability to communicate complex ideas and processes in a simplified manner
Contact
Tracey