Finance Coordinator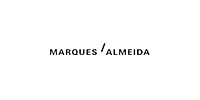 Marques Almeida Floor 2, 445 - 453 Hackney Road, London E2 9DY
www.marquesalmeida.com
Company description
Marta Marques and Paulo Almeida are the London based design label Marques ' Almeida. Trained at Central Saint Martins, they launched their eponymous label in 2011.

The label responds to a growing market for day-to-day high-end womenswear that is cool, raw, relevant and effortless. It comes from the understanding that there has been a shift in the definition of high-end luxury, especially for a younger consumer.

If you've been following the Marques ' Almeida story you will know we have been showing at London Fashion Week, and selling in Paris. We won the coveted 2015 LVMH Young Talent prize and are set on growth.
Job description
FINANCE COORDINATOR ROLE JOB DESCRIPTION

(CREDIT CONTROLLER / SALES LEDGER / PURCHASE LEDGER)

We need a good all-rounder to join our Finance Department. This is a new role, and we're looking for someone with at least two years experience in a similar role where you will have learned how to handle a busy workload, and understand the importance of effective management of the sales and purchase ledgers. If you would like to be considered for an interview, please check through the job description to make sure its the right job for you.The application deadline is midnight Tuesday 3rd October 2017. We will be shortlisting and calling people in for interviews for Wednesday 11th October. Therefore please only apply if you can be available then. The job starts as soon as possible after then.

Role Overview:
To include setting up new customer accounts, raising invoices, recording of payments received, chasing customers for payments, sending customer statements and taking full control of the Sales Ledger. Log and process on to Xero Purchase Ledger invoices as they are received in the office.
Responsibilities of the role include -

Sales Ledger:
- Issuing customers with invoices
- In partnership with Sales & Production Teams to issue customers with credit notes
- Set up and maintain statements of account per customer
- E-invoicing for existing and any forth coming customers
- Recording and allocating customer payments
- Prepare weekly and end of month management reports of all pending receipts per season and showing overdue customers
- Sending customer statements on a monthly basis and as and when requested
- Resolving account, invoice and payment queries
- Chasing overdue accounts by phone and email
- Liaising with the Sales team regarding accounts on stop and other account and book-keeping queries
- Timely reconciliation of the Sales Ledger and Other creditors account for the month end
- Filing of remittances and other paperwork as per the company's filing procedure

Purchase Ledger:
- Log and track Purchase Ledger invoices into Xero when they are received in the office
- Prepare monthly purchase ledger reports for the Finance Director, against agreed budget codes; and compare against forecast spend
- Administration query management

Other:
- Respecting other departments timelines, and having a good understanding of how your own work directly affects other departments.
- Other relevant duties as required from time to time.
Profile

Required skills and experience:
- At least two year's previous experience in a similar role, although not necessarily in fashion
- Highly numerate
- Excellent capabilities in using excel and accounting software (previous use of Xero is desirable but not essential)
- Excellent communication skills and strong telephone manner
- Organised and disciplined
- High level of attention to detail and accuracy
- Excellent time management
- Ability to work well independently and as part of a team
- Pro active attitude
- English, full professional proficiency