Finance Analyst – Wholesale & Franchise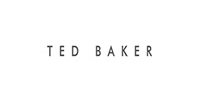 02072554800
www.tedbaker.com/
Company description
To come and work at Ted you have to be ten feet tall and have wings and a magical staff you can use to get jobs done on time. Actually, you don't, but you do need oodles of passion, enthusiasm and creativity to boot.

We've been around since 1988, building our British label into a global brand using nothing but our wits and the amazing team we have in place. From London to Shanghai and Tokyo to New York, our focus on service and style has gained us fans in any far-flung places you can think of.

Check out our opportunities and connect with us to find out what we're all about!
Job description
TED's Guide to what the Finance Analyst – Wholesale & Franchise does around here…

Ted's Mission Statement

Our Mission is to build a successful company through the creation of a leading designer brand. By conducting ourselves in an efficient and courteous manner and by maintaining Ted's high standards and integrity, we pride ourselves in always being in a position to satisfy the needs of our customer. In order to protect the ethos and persona for which we have gained an enviable reputation, we always ask ourselves the question: 'Would Ted do it that way?'

The role of Finance Analyst is to be accountable for ensuring accurate accounting and reporting of the Wholesale, Licence partners and Licence income channels. You are responsible for preparation of budget and forecasts and act as a business partner to understand trade and support the business with any adhoc analysis.

Main Responsibilities:
•Produce monthly management accounts for Wholesale, Licence partners and Licence income
•Completion of all relevant balance sheet reconciliations on a monthly basis including accruals and prepayments
•Preparation of the monthly board pack including reports and commentary detailing sales and margins against budget and last year and explaining any key variances
•Preparation of the budget and 5 year plan and challenging assumptions
•Preparation of a weekly and quarterly re-forecast showing risks and opportunities and highlighting these to the UK Finance Manager
•Business partnering with various stakeholders: Wholesale and Licence partners teams including Directors/Heads of department as well as communicating with external Licensees
•Ownership of calculating and invoicing monthly/quarterly royalties due from Licensees
•Managing recharges for Licence Partners
•Compiling interim/full year audit files and supporting the team to produce analysis for the presentations to the investors
•Compiling and analysing data as required to support business decision making and assisting the UK Finance Manager with adhoc analysis
Profile
Tools of the Trade…..
Part-qualified/Finalist accountant (CIMA or ACCA) with experience of management accounting
Good IT skills
Personal Traits….
Good team player
Drive, enthusiasm and a proactive nature
Quality Focus and attention to detail – provide accurate analysis for senior stakeholders in a timely manner
Strong organisational skills with a proven ability to prioritise workloads, while meeting all deadlines in a fast paced environment
Can-do attitude – thinks ahead; takes ownership, follows through and goes the extra mile
Confident and able to liaise with senior management
Ted's Core Competencies
Satisfy the needs of our customer, always
Pursue growth and opportunities through initiative and proactivity
Build open and honest relationships with clear communication
Create a positive team environment, encourage collaboration
Be proud, passionate, motivated, committed
Take ownership, be accountable
Encourage organisation, high standards and efficiencies