Email Specialist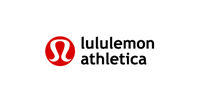 London
+447983444803
www.lululemon.co.uk
Company description
lululemon athletica

Founded in 1998 in beautiful Vancouver, Canada - lululemon athletica creates components for people to live longer, healthier, fun lives.
Job description
Email and Content Lead - EMEA

who we are
yoga is our first love, and we also make technical product for running, training and pretty much every other way you like to sweat. You can find our stores all around the world, from Vancouver to Dubai, and places in between. Our vision is to create transformational experiences for people to live happy, healthy, fun lives.
about the team

The E-Commerce team is at the forefront of establishing lululemon across EMEA. We aim to provide a world class shopping experience online for our guests, with a platform to inspire and enable them to live a life they love through rich content and great product. You will play a pivotal role in defining and executing the business' email strategy, and ensuring the site content is optimized to deliver a world-class guest experience online

a day in the life:
You will collaborate weekly with partners in e-commerce, product, brand storytelling, design and copy to create strong weekly campaigns that capture new, and resonate with current, guests
You will plan strategies to grow and engage segments of our database, and work with partners to bring innovation to our campaigns
You will review competition and establish campaign plans to maximize performance including A/B testing
You will build HTML, proof-read, and test email campaigns
You will analyse and report against KPIs post-send
You will be responsible for the day to day appearance and functionality of lululemon's digital properties
You will execute weekly production tasks associated with merchandising products and assets on the website
You will work in Microsoft Excel, Adobe CQ CMS and Endeca Experience Manager to create beautiful digital experiences
You will work with templated, consistent content and assemble site components to support unique content needs
You will support Brand and Store requirements to update non-transactional areas of the site
Profile
qualifications:
Strong knowledge of email marketing principles, platforms & tools.
Proven track record of managing strategy and execution for email campaigns.
Knowledge of Web analytics tools and CMS
Strong Microsoft office skills particularly Excel.
Familiar with industry best practices and market trends
Strong grasp of the English language; grammar and spelling.
Focused, Hard worker, disciplined, excellent eye for detail.
Works well on their own and with others.
High integrity in time management; prioritizing, multi-tasking and a sense of urgency to meet set deadlines
Excellent communication and analytical skills.

must haves:
Acknowledges the presence of choice in every moment and takes personal responsibility for your life.
Possesses an entrepreneurial spirit and continuously innovates to achieve great results.
Communicates with honesty and kindness, and creates the space for others to do the same.
Leads with courage, knowing the possibility of greatness is bigger than the fear of failure.
Fosters connection by putting people first and building trusting relationships.
Integrates fun and joy as a way of being and working, aka don't take yourselves too seriously.
Proven work ethic with utmost integrity.

NOTE: Only those applicants under consideration will be contacted. Please accept our utmost appreciation for your interest. lululemon is an Equal Employment Opportunity employer.
Contact
Kate Francis