Ecommerce Manager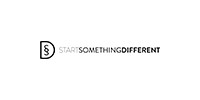 02037429199
www.startsomethingdifferent.com
Company description
Start Something Different is a search and selection agency focused on sourcing the best talent in the current market covering creative, fashion and digital. By carefully listening to what both clients and candidates are looking for and matching the right candidates to the right roles, we enable candidates to reach new levels in their careers and introduce companies to the best talent in the field.
Job description
The purpose of the role is to contribute to the growth of their global online business by generating qualitative traffic and conversion. It will be paramount to send high quality traffic to the site which is essential to drive the online business for the webshop. You will be overseeing and developing the UK website operation with Head Office. Liaising with the UK Marketing team, external online marketing partners and online marketing team as well as the webshop team.

The role requires a creative approach and to consistently improve the online marketing channel to ensure the values, language, frequency is 100% representative. You will be identifying areas to be flexible and efficient by using the right tools and partners at the right time.
The main areas of focus for the role will be as follows:
1.Marketing – Email, data capture, weekly global operation and execution, content creation and execution of local emails
2.Paid Search – localise, analyse and optimise paid search campaigns
3.Local partnerships – manage local influencer bloggers and vloggers, local partnerships with premium website/brands/UK Affiliate programmes
4.Website – Localise and optimise website content for the UK market, testing new releases, searchandising – analyse and optimise internal search engine content and results, conversion optimisation, execute and analyse conversion optimisation plan from Head Office, merchandising assortment check and measuring the NPS score and monitor feedback.
5.Apps – Testing new releases, content optimisation for the local market
6.Social – Blog check local translations, social posts and campaigns, support IMM and CHO with branded campaigns on Facebook and Instagram
7.Analytics – update Head Office with weekly KPI dashboard and provide local market insights and searchandising using Google analytics

The ideal candidate will have a degree or equivalent and have a basic understanding of HTML, UTM tagging and Google Analytics. Familiar with Photoshop and online applications with a knowledge of online marketing and multi-channel consumer behaviour is an advantage. Knowledge and experience in Affiliate Marketing and wholesale support.
You will have experience working with partners and or agencies and have a good command of the English language and online focussed and strong analytical skills. In addition, a strong aesthetic sense and can immediately detect whether a visual is aligned with the brand image. You are keen to be the "best in the class" within your profession and you have an analytical mind. Strong communicator and team player is essential!
Profile
A great opportunity has arisen to join a successful and growing global cosmetic and beauty brand currently seeking an Ecommerce Manager!
Contact
Lizzy Reid