Digital Executive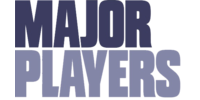 73-75 Endell Street WC2H 9AJ
02078457242
https://www.majorplayers.co.uk/
Company description
Major Players has been leading marketing and creative recruitment for over 20 years.

We started out with a vision that a recruitment agency should be honest, ethical and do more than just find you a job.
We believe a career is a journey (the most important you'll ever make) and we're in it with you for the long haul.
Job description
Digital Executive – Agency – London
£22,000

The Client

We have a great new opportunity for a Digital Executive to join a fast-paced, dynamic, and rewarding environment within the luxury fashion industry.We are looking for an exceptional candidate with great incentive and creativity to work in digital marketing within fashion, beauty, retail and homewares.

The Role

The Digital Executive would be responsible for creating and executing digital marketing campaigns and drive acquisition and retention of clients via email, social media, and paid media advertising. The successful candidate needs to be able to understand numbers and be passionate about the luxury industry. Further responsibilities include:

•Setting up, optimising and reporting on paid social campaigns using Facebook business manager
•Setting up and reporting on digital campaigns (using Double Click Manager)
•Updating media plans
•Involved in research on innovation within social media and digital, including pulling together competitor information and trend reports
•Supporting the team with the finance admin function related to the above


For further assistance, please review my profile on LinkedIn and connect with me:
Search for "Marta Canga Roza".
Profile
Skillset
• Passionate about luxury fashion, branding and the general sector
• To be numerically and analytically minded – there is a lot of room to grow in the role and get exposed to a lot, but they will be a dedicated person on the above tasks day to day
• Good Excel skills
• Happy to get stuck in and help the wider team
• Good sense of initiative and self-starting
• Will report into a social manager and digital director
Contact
Marta Canga Roza