Department Manager - Luxury Lifestyle – West - End London - £38k - £42k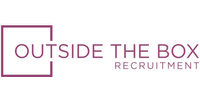 07815939515
www.otbrecruitment.com/
Company description
Outside The Box Recruitment is a boutique specialist recruitment consultancy that has been created to offer a personal consultative service. We focus on the luxury and premium sectors of Fashion, Retail, Lifestyle, Fine Jewellery and Beauty. With over two decades of expertise in these sectors, we can be your expert partner in identifying the ideal candidate or next career move.
Job description
An exciting opportunity is now available for a high-end luxury Department Manager, of a global heritage brand, selling both classic and high fashion designed bags, leather goods, fashion, jewellery and homewares

Our client has been designing luxury timeless, fashion, and accessories for over one hundred years, for royalty and high net worth clients. They are one of the most sort after luxury brands and company to work for.

Role:
•Reporting direct to the Store Manager the Department Managers are the no.2 in the Concession
•Responsible for a sales team of 20 -28 staff
•Brand ambassador and leader
•Commercial and sales driven
•A motivator, trainer and driver of the team to achieve all KPI targets
•Performance manage the team.
•Have outstanding attention to detail with store standards and visual merchandising
•Set example of exceptional service, clientelling and CRM.
•Be professional and an expert on the sales floor
•An effective communicator able to win respect from your team and clients.
•Able to prioritise yours and the team time.
•Super organised –action daily / monthly rotas, trade reports, monthly performance plans
•Take control with any disputes / returns from clients
•Able to thrive under pressure
•Solution finder
Profile
Ideal Candidate:
Ideally 2 yrs + experience as an Assistant / Department Manager, Concession Manager,
Assistant / Store Manager of luxury or premium, fashion or lifestyle brand,
Ideally you have managed in a fast-paced environment in either a large store or Department store setting
Able to demonstrate commercial success in current and previous management roles
Used to managing a team in excess of 30 people
Enjoy training, developing, and motivating others to success.
A positive influencer, with high energy and can-do attitude
Team player and peace maker
Must be articulate and have excellent communication skills in both written and spoken English
Additional language skills are desirable but not essential.
Smart and well-groomed in appearance
Additional to salary is a potential £7,000 bonus, £2,400 towards lunch & travel allowance, free uniform, discount, 33 days hols, cont. pension, and private health

Only successful candidates will be contacted.
Contact
Charmain Gyles-Ferguson