CRM Manager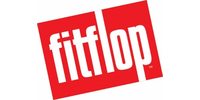 +442077513797
2077513797
https://www.fitflop.com/uk/en
Company description
At FitFlop, we believe that if you want to live a remarkable life, you've got to start with a great foundation.

So we create the world's most exciting ergonomic sandals, shoes and boots, using world class design, a splash of fashion, and a continuously-innovating mix of beauty, brains and biomechanics.

Because the Microwobbleboard midsole of our iconic first sandal was developed by two visionary biomechanists, and the upper was designed by a world-class fashion-loving graphic artist. It was 'sportygorgeous' on top and super-engineered underneath. And women absolutely loved it.

And so we realised that the really cool shoes (or sandals, or boots, or clogs) are the ones you wear until they fall apart because they look good with everything, the shoes that are so comfortable they call your name from the closet, the lived-in ones you love so much you can't bring yourself to 'bin' them.

The shoes with that same perfect combination of logic and magic.

We make them. And they – in turn- make us.
Job description
Our customers are at the heart of what we do, and as we continue to grow we are looking for an exceptional CRM Manager to help scale our digital growth even further. As CRM Manager you'll spearhead the global CRM strategy by developing and executing a comprehensive strategy to increase our customer loyalty and retention metrics, using innovative and personalised CRM communications.
Profile
You'll need to have exceptional stakeholder management alongside knowledge of developing deep customer insights, to directly shape the customer lifecycle and touchpoints. What's more, you'll be data driven and have heaps of experience in looking at the numbers that drive retention.