Couture Sales Executive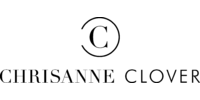 110-112 Morden Road MITCHAM Surrey CR4 4DA
02086405921
www.chrisanne-clover.com
Company description
Chrisanne Clover Ltd is the leading company within an exciting and thriving international niche market supplying the vibrant dance and stage industry with fabrics and costumes.

The Chrisanne Clover Couture department is dedicated to producing Ballroom and Latin dance dresses for individual customers, wholesale customers and a ready to wear collection.
Job description
We have a vacancy for a talented sales focused person to drive, manage and co-ordinate sales activities for the Chrisanne Clover Couture business to achieve sales growth.This will be through key clients, the sales team, other stake-holders and territory management.The role will report to the Executive Director, work closely with the Managing Director and overall responsibility for sales agents, sponsor dancer portfolio, sales channels, special events and stock distribution.

The successful candidate will be passionate, entrepreneurial and motivated, have good social media and IT skills, be a great communicator, willing to travel, enjoy working with customers and agents and love fashion and dance.

Key Objectives, You will;

•create and implement a Key Client Management programme, to achieve a Sales & Contribution targets;
•work closely with the Marketing Department to create the required out bound communications for Couture sales and branding;
•keep an overview and give a steer on short and long-term sales strategies to deliver growth across all territories;
•focus on developing and optimising current clients, developing new clients and potentially new sectors. You must have an ability to seek out new market opportunities, to take Couture into new areas;
•manage distribution channels & business relationships with Sales Agents, Intermediaries, and Key Customers
•create successful sales processes and promotion programmes;
•have close and hands on involvement with Sales exhibitions involving Chrisanne Clover; visit key clients and attend main exhibitions in the UK and abroad and take ownership of exhibitions in respect of sales delivery;
•communicate with and control the sponsored dancer portfolio for sales and marketing purposes;
•control the distribution of dress stock according to demand and events;
•monitor sales volume and margin against target, and initiate appropriate responses to variances;
•be an active contributor to the mutually supportive Chrisanne Clover team, expecting to be involved in areas not directly relating to Couture, helping to drive the culture of flexibility and "getting stuck in with a can-do attitude".

Summary:

The role will involve co-ordinating the activities of the Couture sales department within the overall Chrisanne Clover sales team. This is an extremely varied role with a fun and unique market leading company. You must have some previous work experience in a customer service / sales role as well as the ability to manage projects involving several other departments.
The role is based at our modern offices in South London, which benefits from excellent transport links and free parking.There will be regular overseas travel to events and key clients.
Profile
Skills / Experience: You will

• have some experience with domestic and international SME clients;
• be a relationship builder with proven customer service skills, people management skills & exceptional interpersonal skills. Your ability as an excellent communicator will be central to your success;
• be excited about fashion and ideally the world of dancing.
• be able to easily adapt to different national cultures;
• be passionate, with a skill for translating enthusiasm for our products to our clients across various markets and regions and achieving tangible sales results for the business;
• be administratively very quick and accurate;
• be results driven;
• have a proven track record in driving sales growth and delivering sales projects from start to completion;
• be able to drive and organise a range of projects and activities in parallel;
• have strong leadership skills, be quick thinking, assertive, and forthright;
• be open minded and flexible, with a hands on attitude.
• Have good knowledgeable in the use of Social Media, and other marketing tools
Specific needs
A second language would be an advantage, any of the following: Chinese, Russian, Italian, Spanish, Danish, German...