Account Manager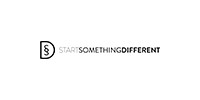 02037429199
www.startsomethingdifferent.com
Company description
Start Something Different is a search and selection agency focused on sourcing the best talent in the current market covering creative, fashion and digital. By carefully listening to what both clients and candidates are looking for and matching the right candidates to the right roles, we enable candidates to reach new levels in their careers and introduce companies to the best talent in the field.
Job description
Dealing with a range of high profile clients, the Account Manager will manage the relationships. Attending meetings, talking through the products ideas, suggesting products and discussing the design and following up and seeing the process through from start to finish. The company has experienced a lot of growth recently and they require an enthusiastic and client services driven candidate to join their organisation.

Duties include:

Working across existing accounts
Speaking to the clients and dealing with any queries
Being first point of contact
Growing the client base
Organising and attending meetings
Presenting the orders in the showroom
Setting up systems

The ideal candidate will need to be confident and proactive with previous account management or some sales experience. In terms of background, they would ideally like to hire someone that has experience with high street multiples and someone who understands design. Training will be provided on the systems and their suppliers and the products. A fashion/design background would be preferable but not essential. A willingness to learn, strong MS office skills and attention to detail is key as well as great communication skills and the ability to work as part of a team. The role is newly created so is therefore a great opportunity for someone to really make the role their own and be able to get involved. The role is available immediately!
Profile
Account Manager - Private Label - Bespoke Luxury Menswear

One of our clients is a well-known luxury menswear brand who produce clothing and accessories. They have different stores across London as well as a Head Office in Croydon. They are looking for an Account Manager to join their growing business. Working for their Private Label, you will report into the Product Director assisting and account managing and growing your own accounts in time.
Contact
Lizzy Reid